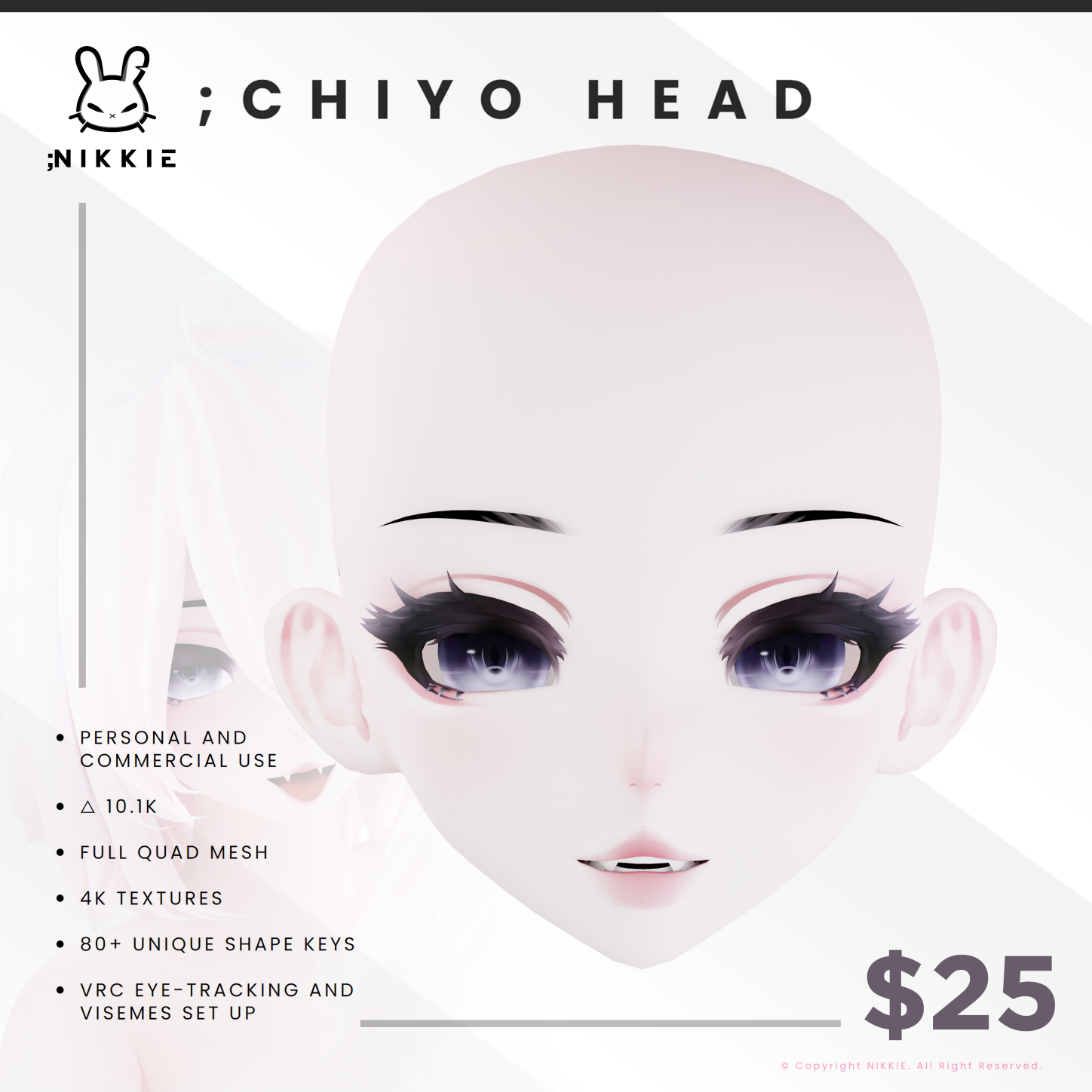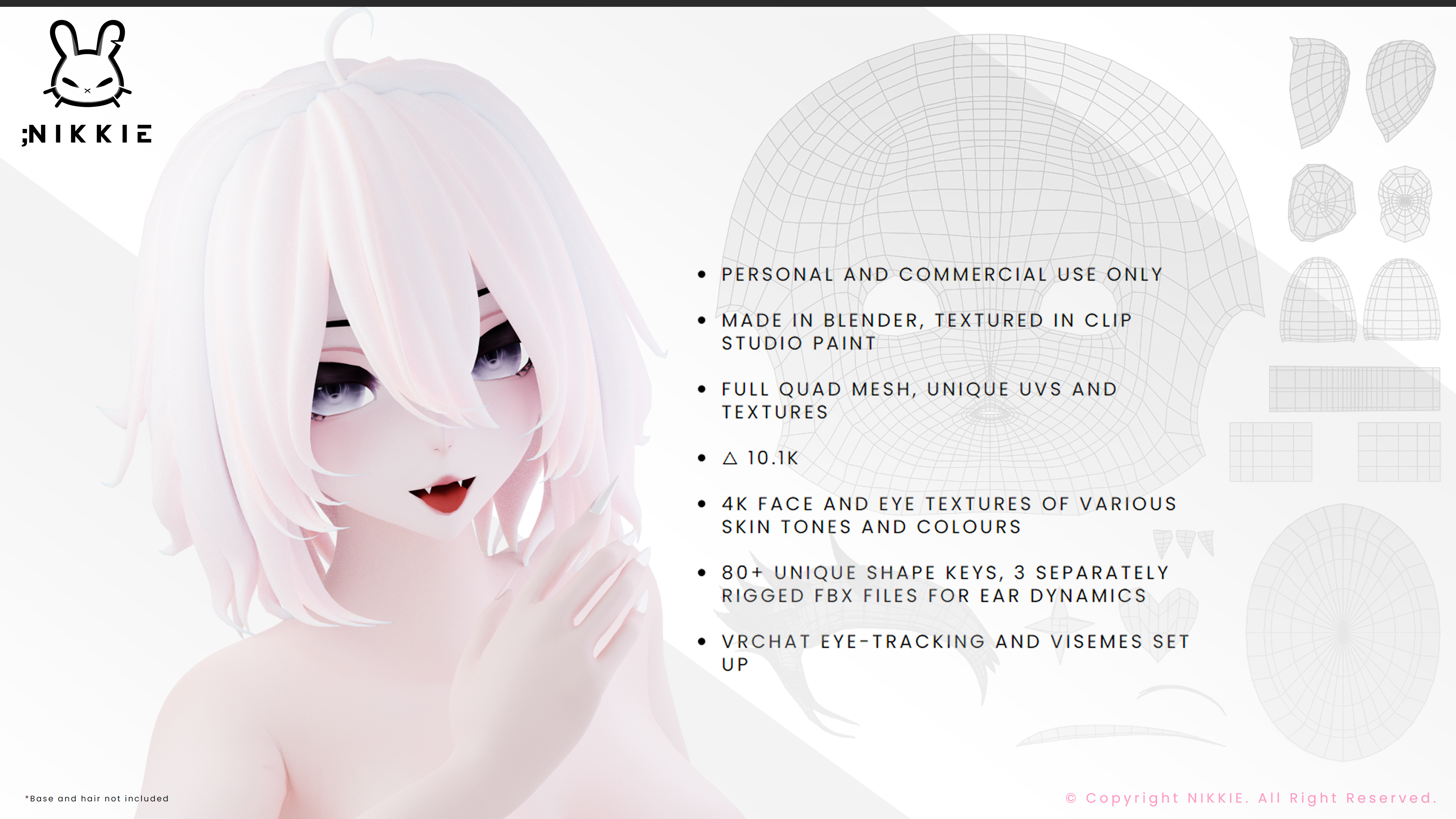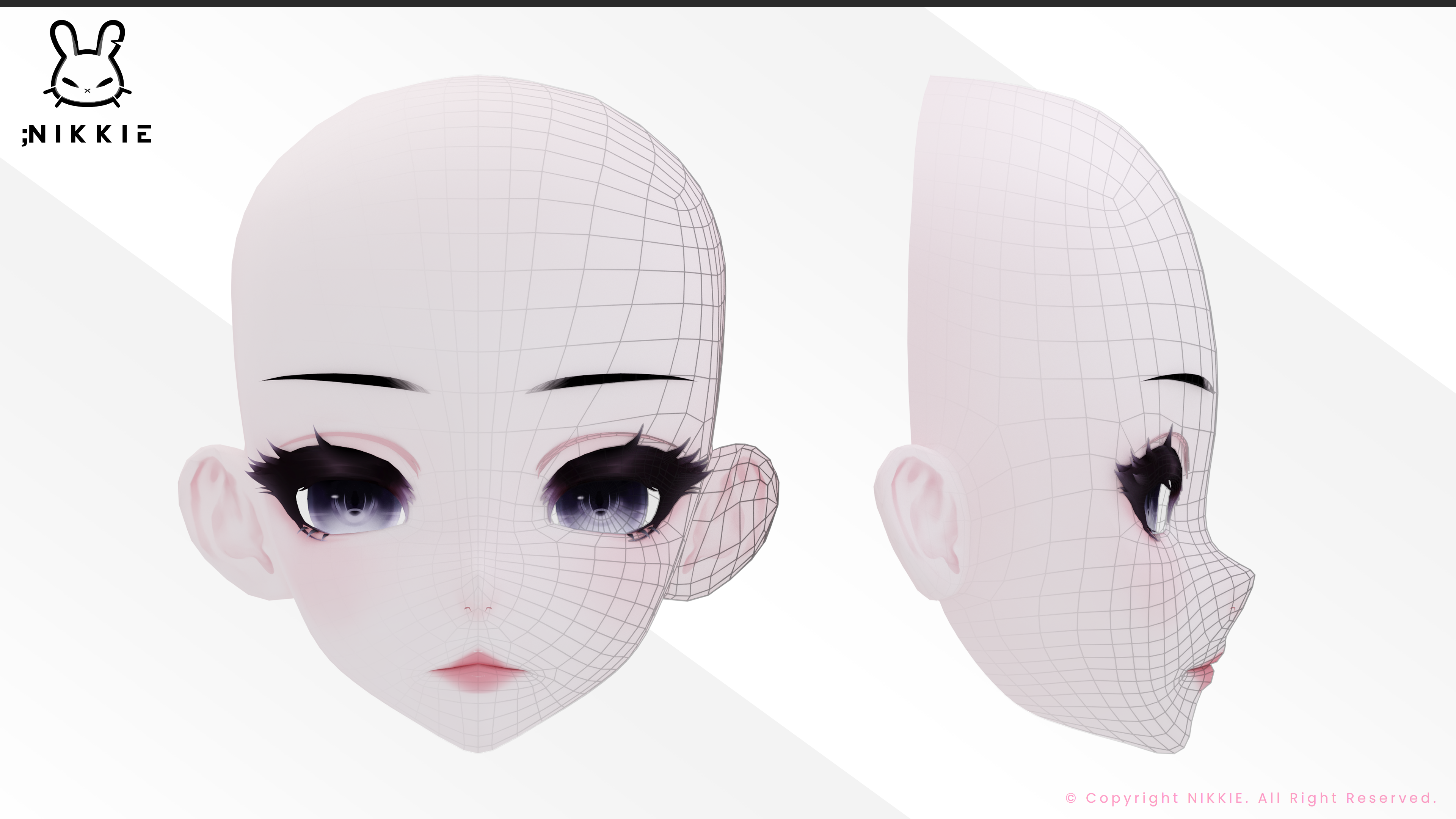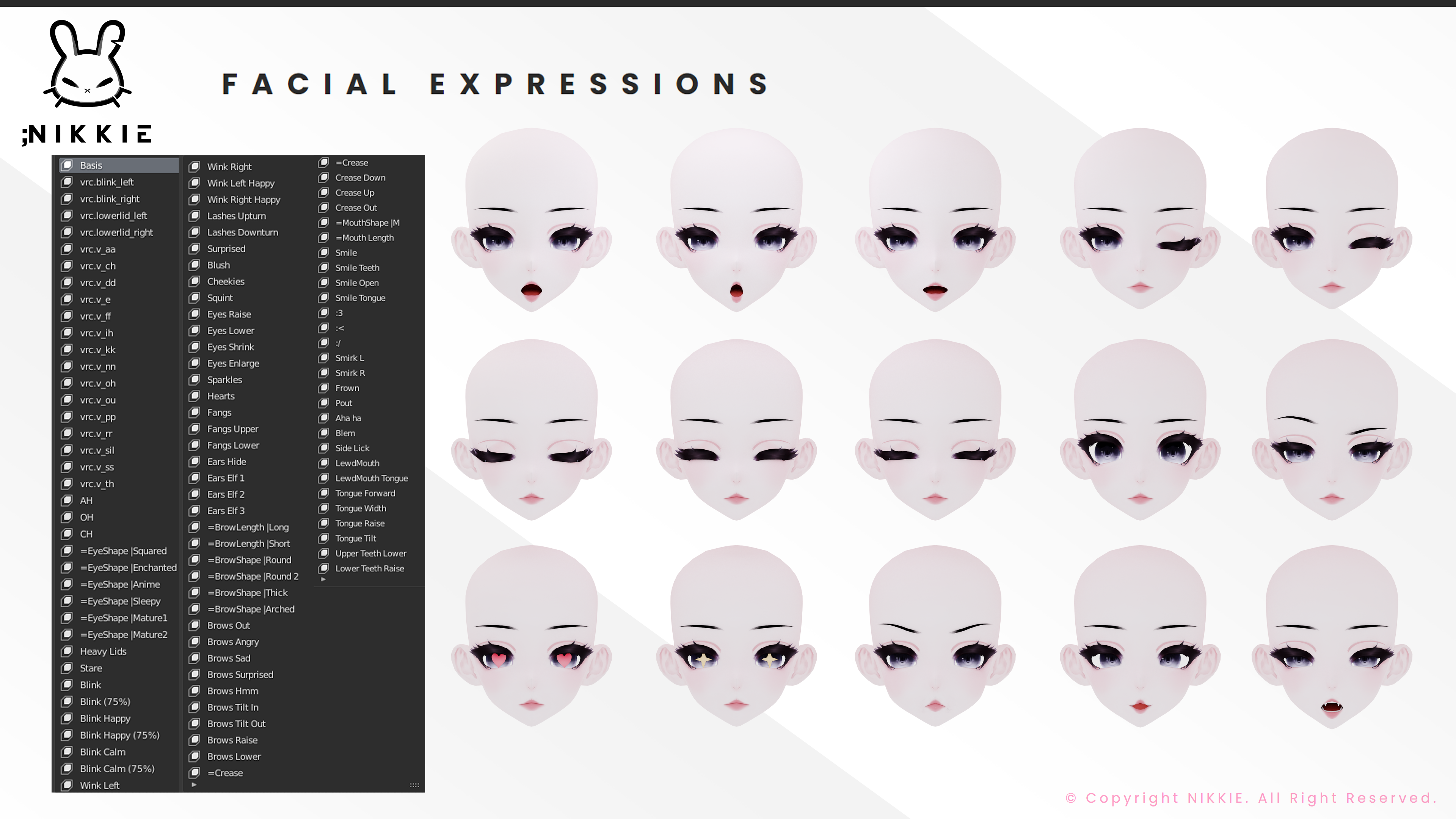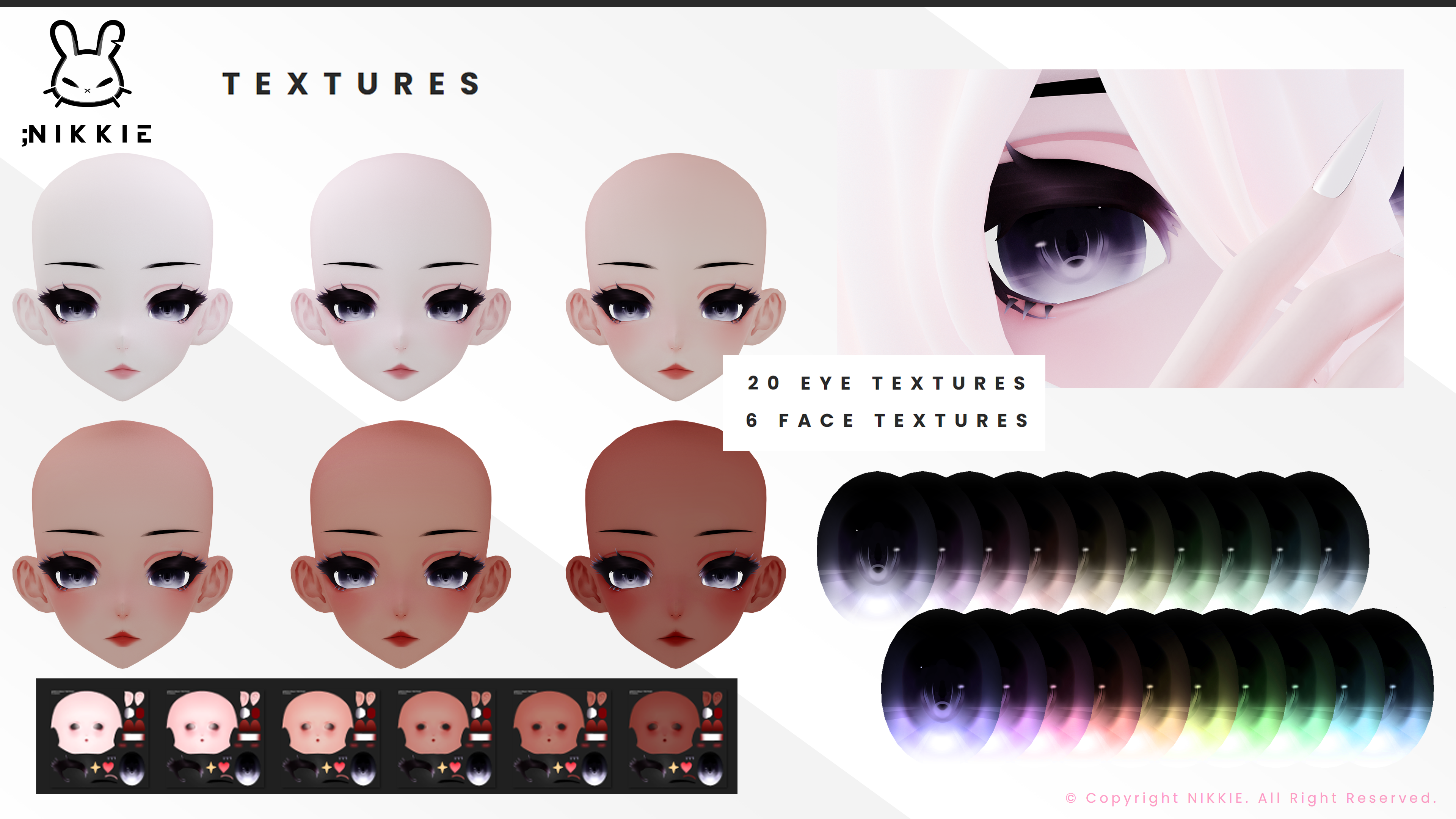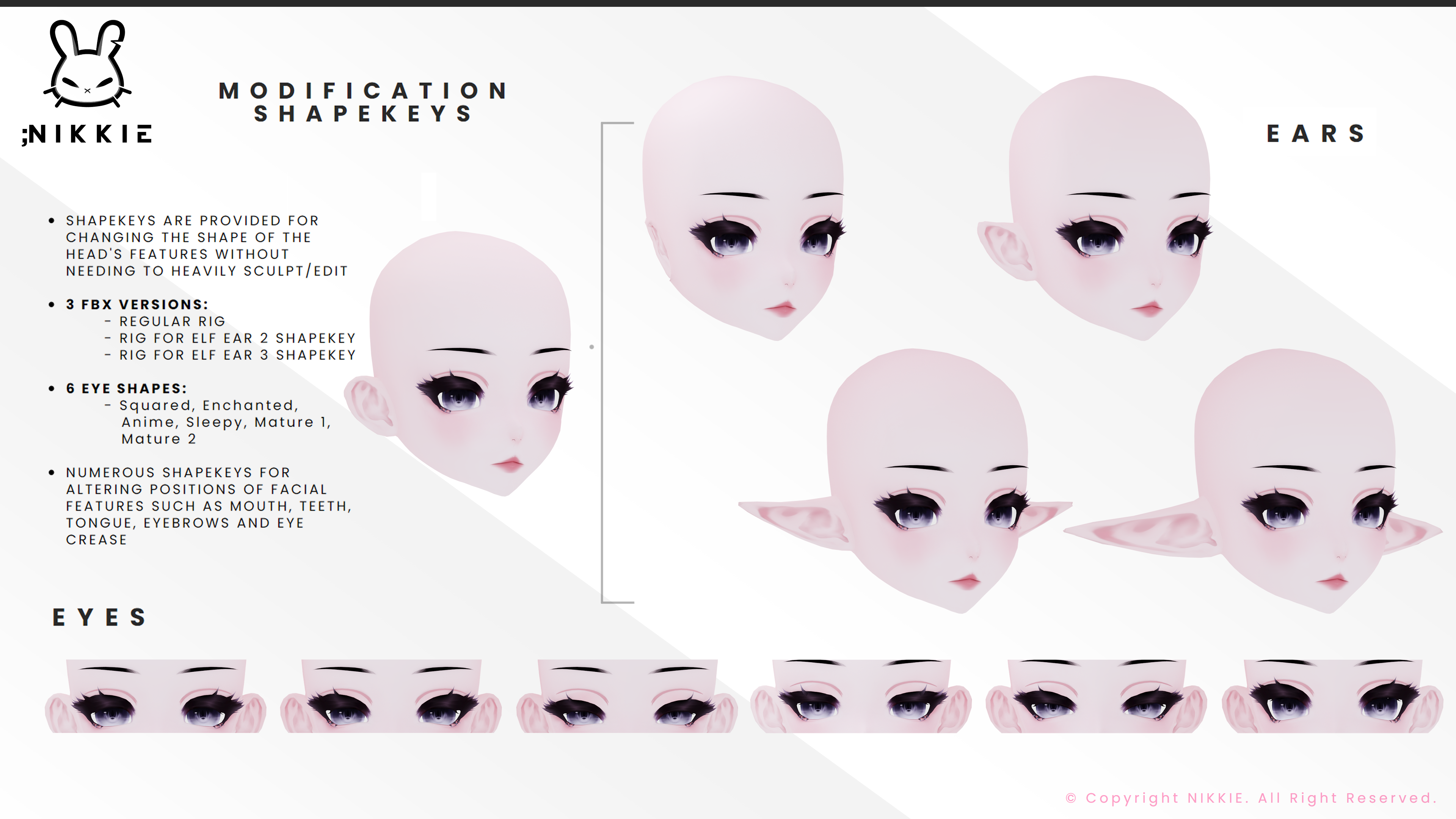 Please read through the product details before purchasing.

⌦ ┋ D E T A I L S
┋Commercial and Personal use
┋Made in Blender, textured in Clip Studio Paint
┋Full quad mesh, UV mapped and textured
┋△ 10.1k with 1 material
┋VRChat-compatible Eye tracking, visemes, and blinking are set



⌦ ┋ C U S T O M I Z A T I O N

┋6x 4k skin textures and 10 eye textures
┋80+ unique shape keys for customization, including 6 eye shapes, 4 ear variations, and numerous shape keys for tweaking individual parts.

*All previews have been taken in Blender. The head has been tested in unity and VRChat.
*All future updates to this product will be free of charge.


Join the community: discord.gg/nikkie
Product release date: 10/20/2021

© Copyright NIKKIE. All Rights Reserved.
─ ────────────── ─

Choose options