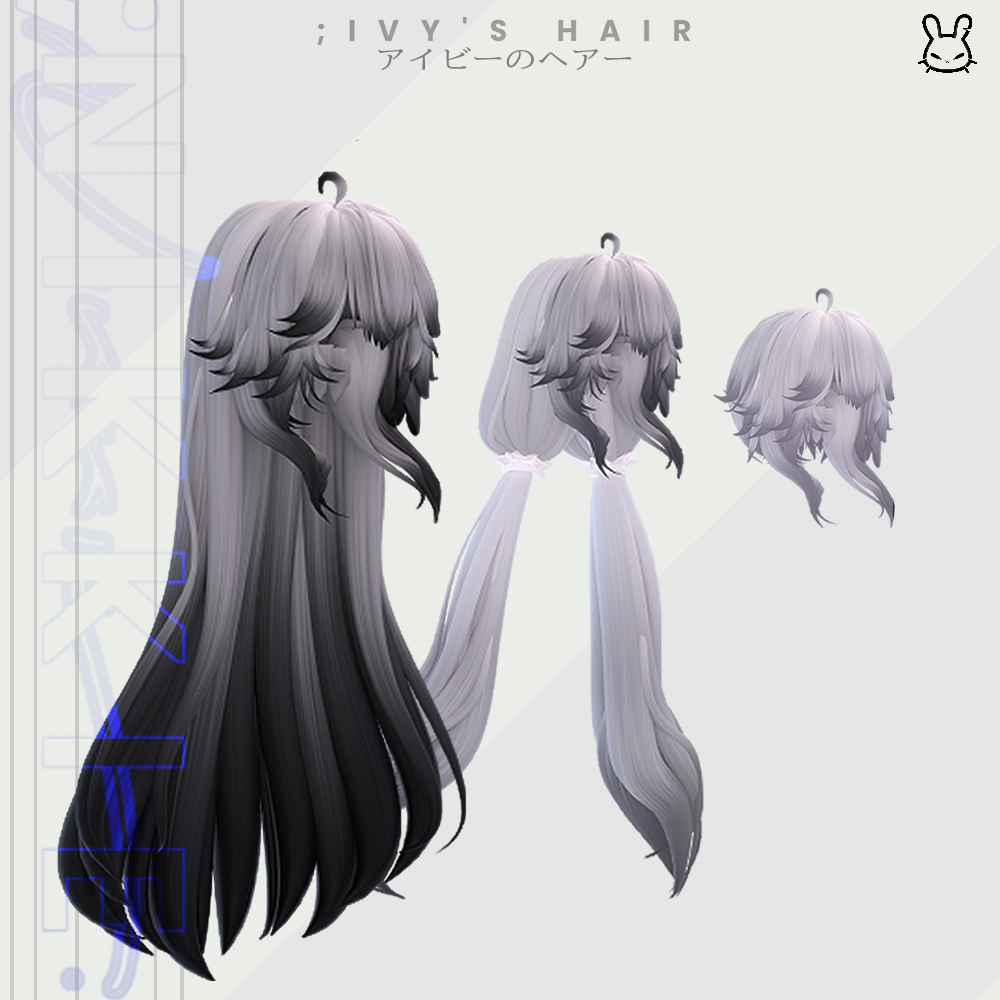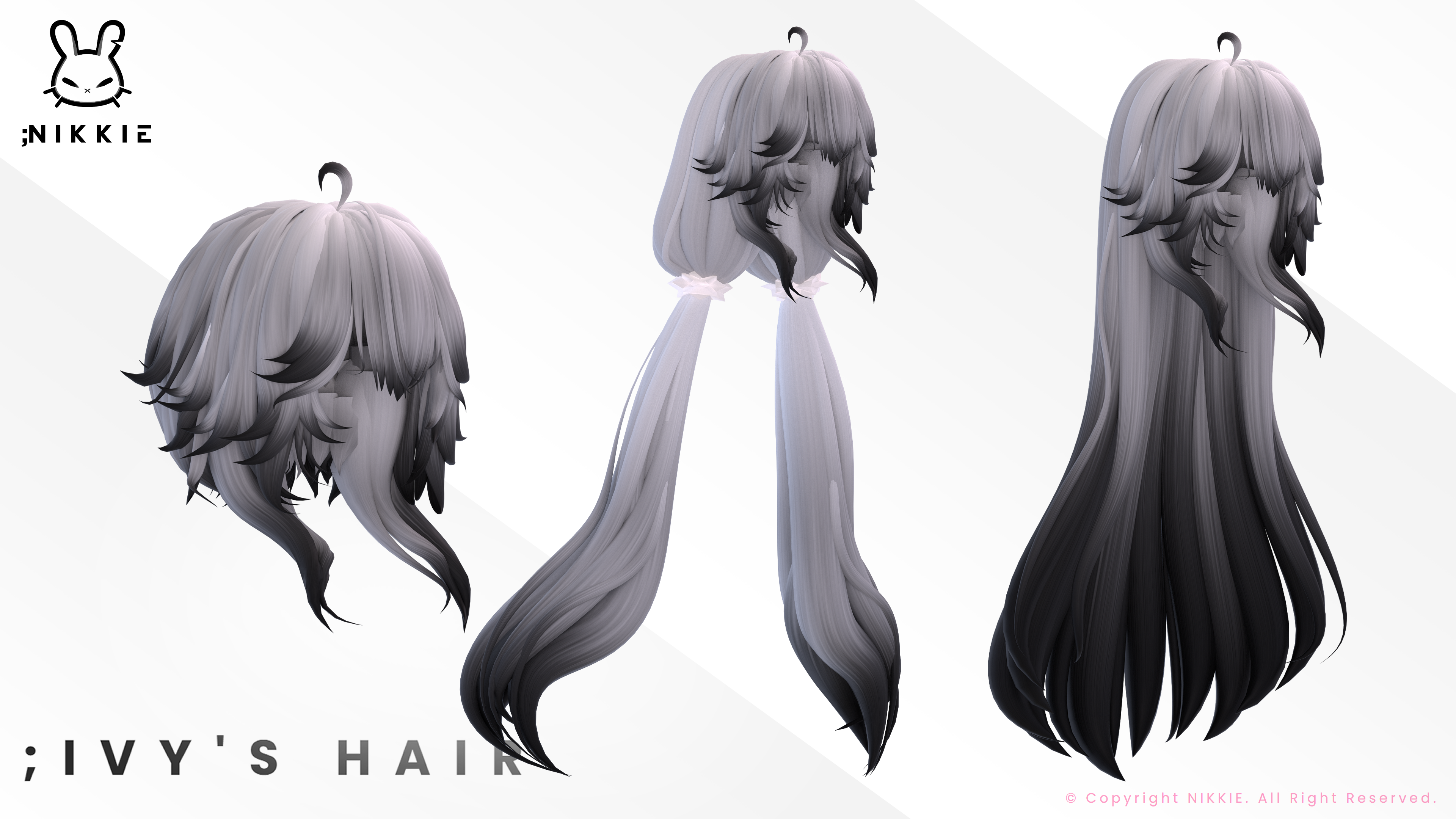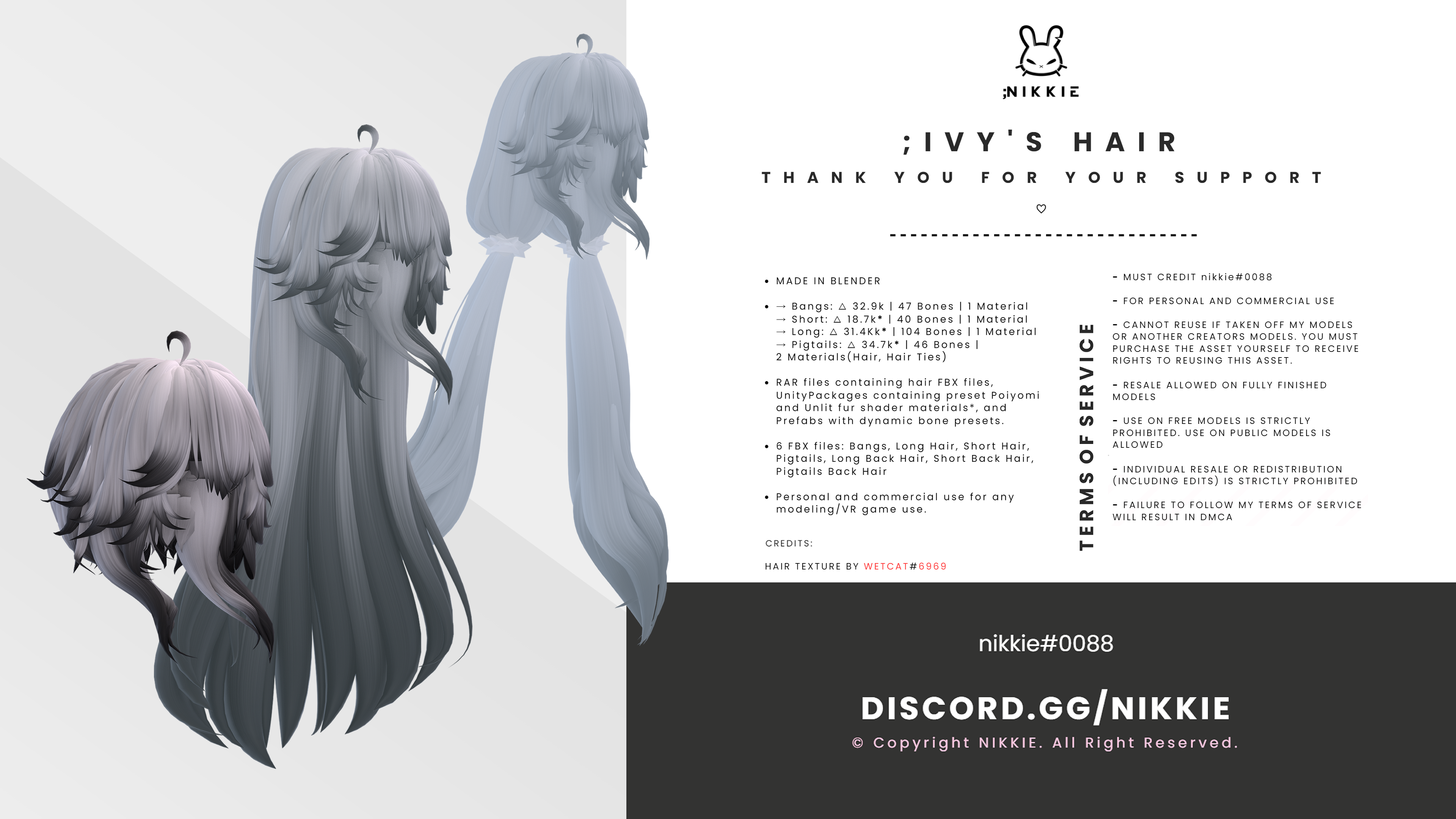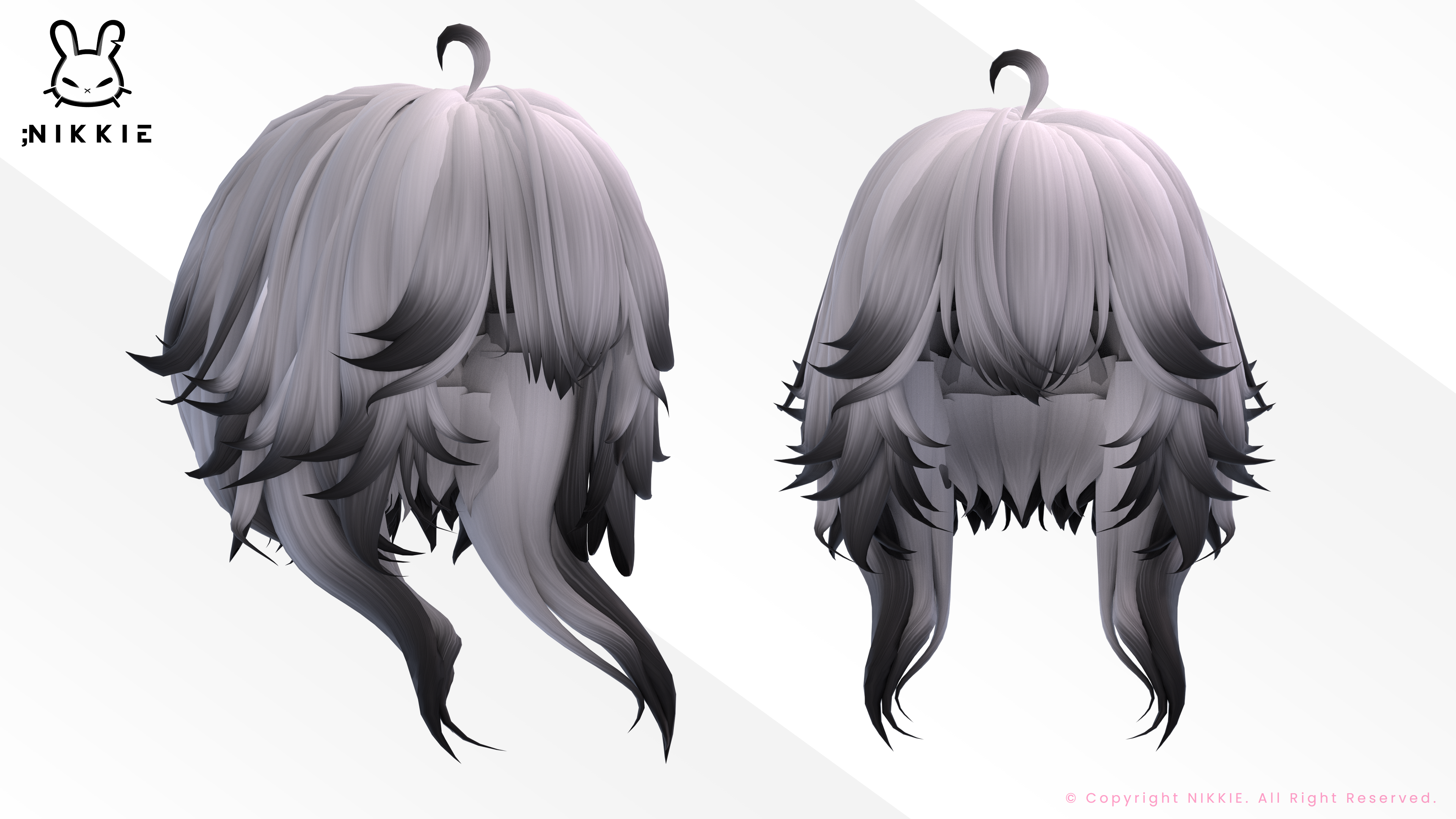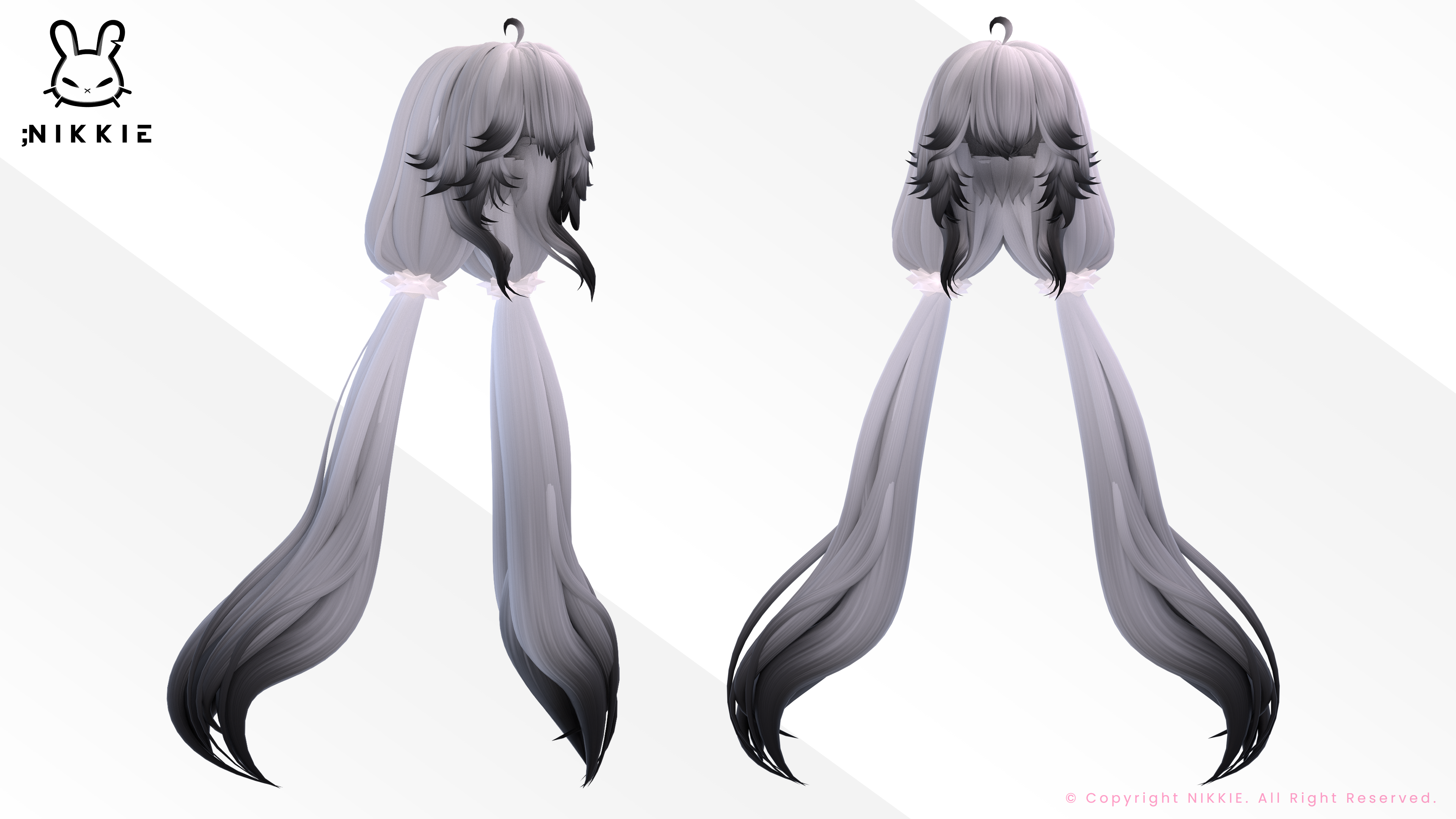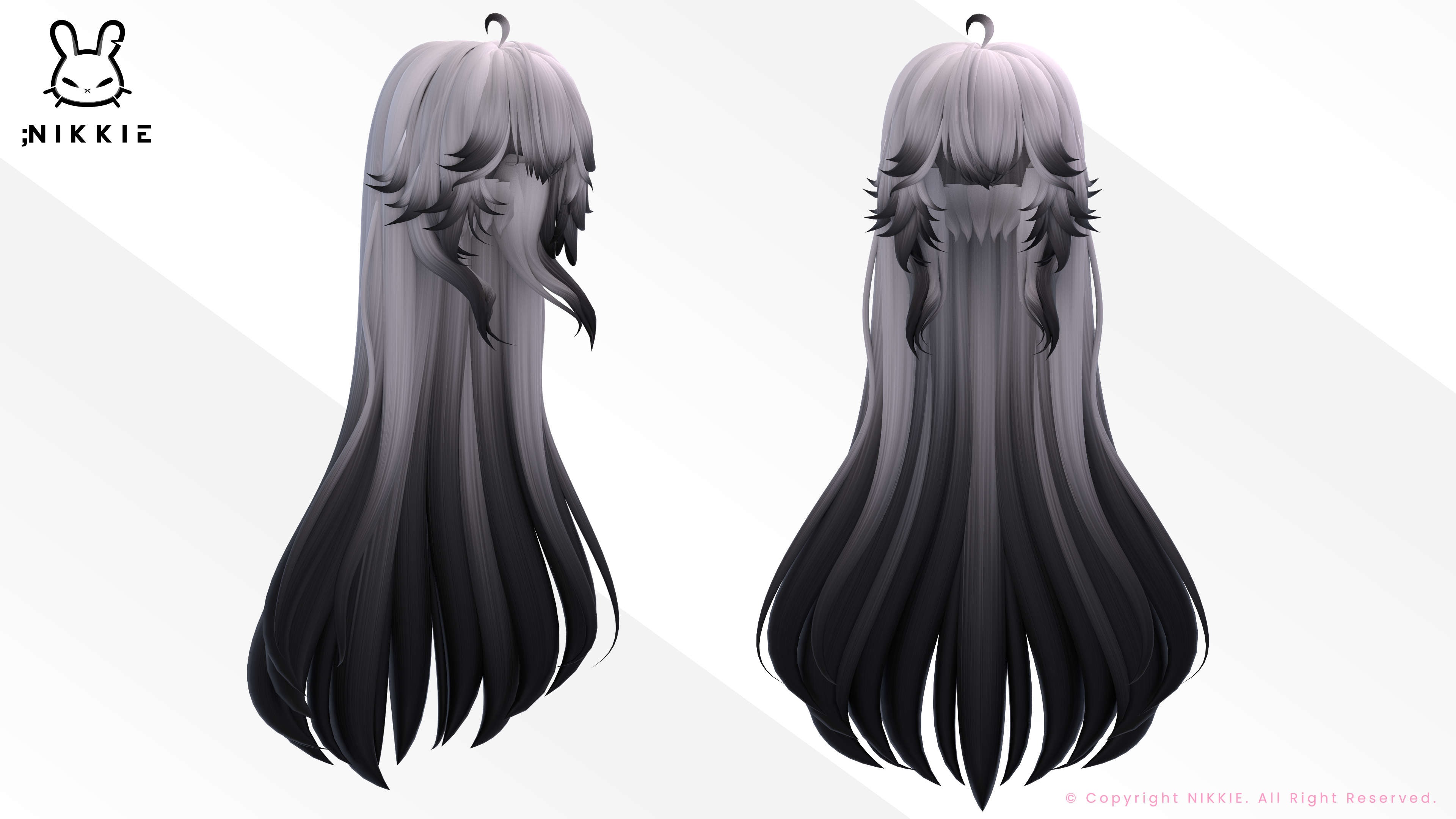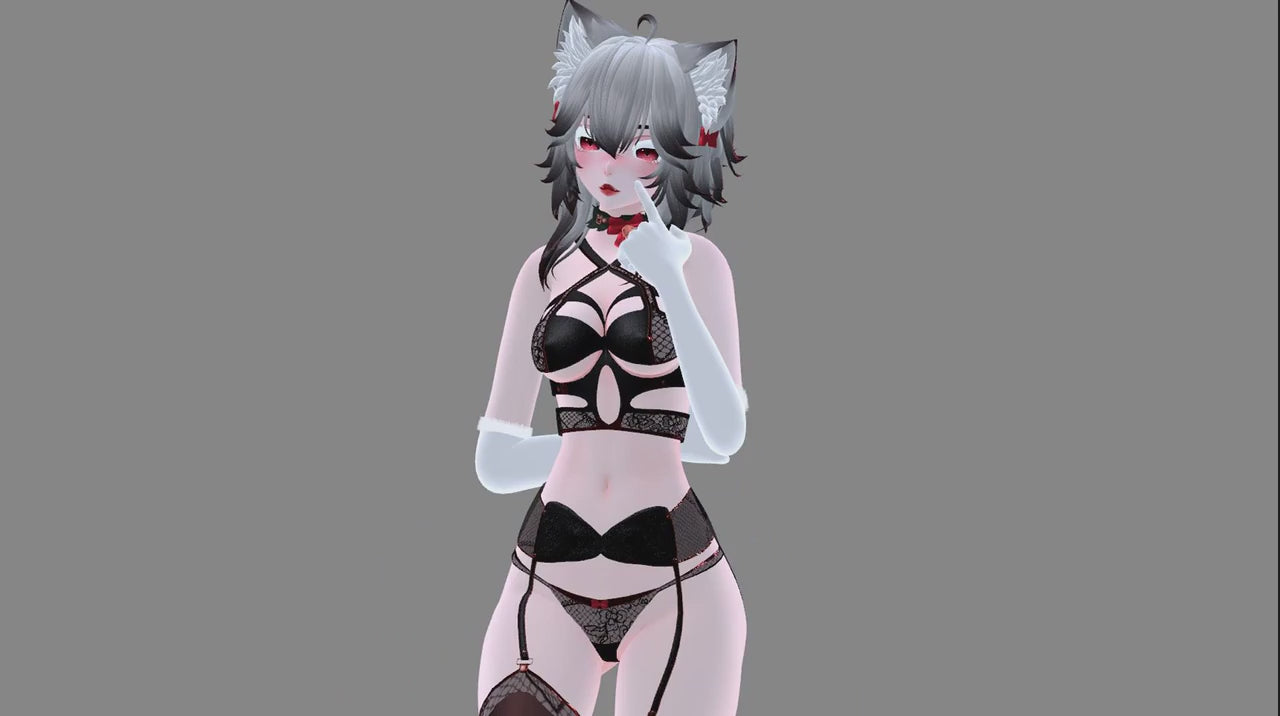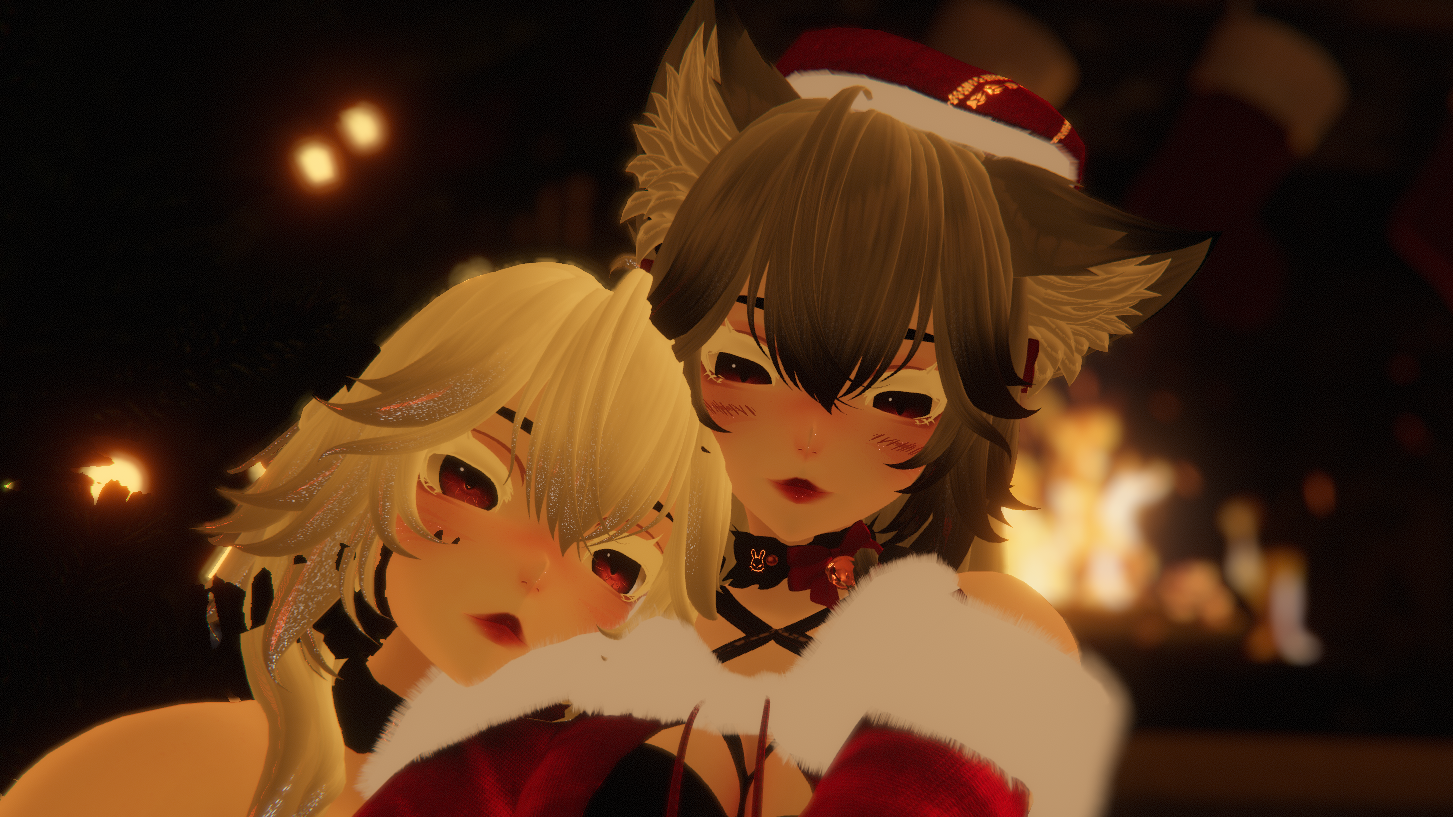 Please read through the product details before purchasing.


This asset is NOT

 

PHYSBONE CONVERTED.
⌦ ┋ D E T A I L S
┋Commercial and Personal use
┋Made for my 3D model 'IVY'
┋
Made in Blender
┋UV mapped to fit vertical hair textures
┋Mesh details: * Polycounts listed for Short, Long and Pigtails exclude bang polycount.
     → Bangs: △ 32.9k | 47 Bones | 1 Material
     → Short: △ 18.7k* | 40 Bones | 1 Material
     → Long: △ 31.4Kk* | 104 Bones | 1 Material
     → Pigtails: △ 34.7k* | 46 Bones | 2 Materials (Hair, Hair Ties)
┋Comes with a 
UnityPackage containing preset Poiyomi and Unlit fur shader materials*, FBXs, and different Prefabs with
Physbone
 AND 
Dynamic Bone
presets.
┋Comes with separate hair piece FBXs for all variants ( see drop down for extended info).

*All previews have been taken in Blender, videos taken in unity, In game photo taken in VRChat.
*Does not come with Poiyomi or Dynamic bones.
*All future updates to this product will be free of charge.


Join the community: discord.gg/nikkie
Product release date:  01/25/2022

© Copyright NIKKIE. All Rights Reserved.

─ ────────────── ─

Choose options